MAKE MONEY WITH THE BEST AFFILIATES PORN TODAY!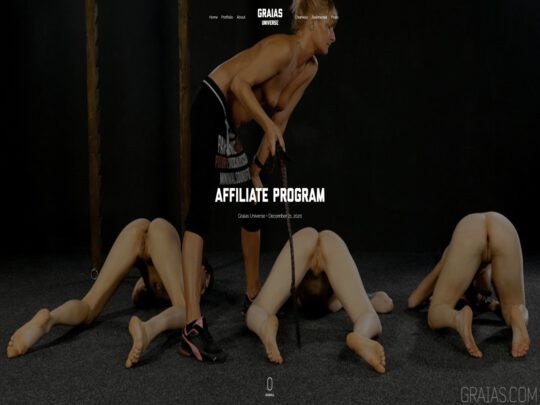 Evidently, the Graias team has terminated their affiliate program and WILL NO LONGER BE USING CCBILL TO PROCESS JOINS. While we recognize that the program and CCBill integration are once again functional, we no longer have faith in them.

When it comes to pornographic entertainment, no one does it better than Max Lomp, and Graias is the affiliate program that supports his premium BDSM material. However, be forewarned that the Graias material is intense, even by BDSM standards. Gorgeous young women are often shown in their underwear, bound, and flogged. We're talking about nipple and pussy clamps, as well as the occasional electro-stimulation, and welt-raising beatings with whips, canes, and riding crops. We understand that not all adult affiliates will be interested in the material presented in the Graias show, but those that are promoting extreme BDSM will.